Ascent thin-film products unlock new opportunities for solar power
Shapes to unlock new possibilities:

Ascent's flexible and low-profile thin-film solar products are offered in a variety of lengths and widths to support myriad use cases, integration needs and installation approaches.

Resilient power generation:

Built-in monolithic integration and serial connections deliver inherent pathway redundancy, enabling uninterrupted power generation across modules, even when individual cells are damaged.

Vibration resistant and shatterproof:

Modules are environmentally sealed and use no glass or other breakable material, making them highly vibration resistant and immune to conventional panel risks of glass or silicon micro-fractures.

Ready for extreme:

Optional configurations available to enable performance in the most extreme terrestrial and space environments.

High-power:

Support for customized electrical outputs (20V-270V) and manufactured using patented CIGS technology to offer higher energy/kg yields than conventional solar panels.
eFilm: Customizable polymeric solar cell films for industrial integration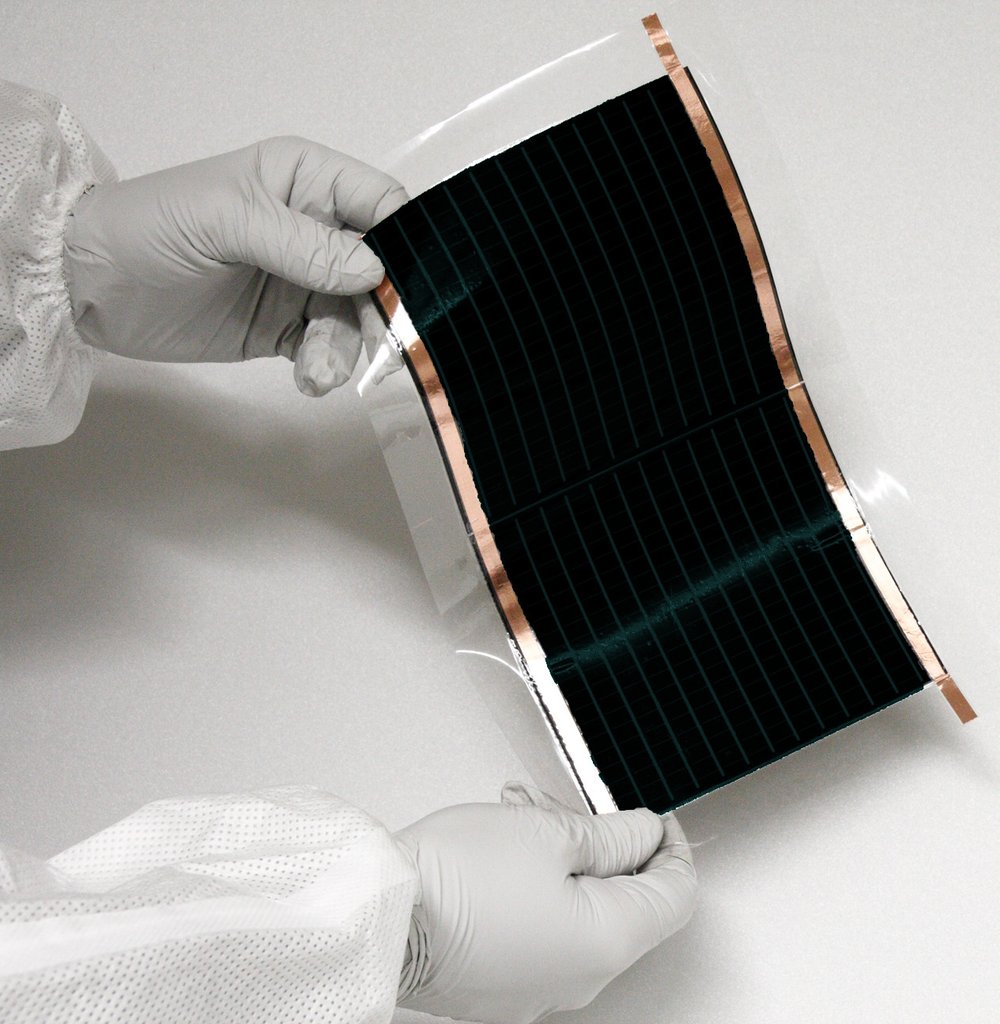 eFilm is an ultra-light and flexible solar film developed for seamless integrations into the widest array of novel & innovative solar applications.
Developed to customer specifications, industrial customers take delivery of completed laser-connected eFilm arrays in bulk rolls up to 1km long x 1m wide. This bulk delivery approach is designed to provide industrial customers with the highest level of control and enables them to address any necessary singulation, encapsulation and contacting as part of their existing product manufacturing processes.
In addition to eFilm, Ascent offers design services, and encapsulation & back-end processing knowledge transfer programs to further ensure successful customer-side manufacturing integrations.
Example applications:
Embedded & Component Integration: Luxury goods, Consumer electronics, Tubular PV assemblies,
Building integrated PV (BIPV): Window curtains
Advantages:
Industry-lightest (only 60g/m2) solar foil on a uniform black polymeric substrate
Highly flexible material can be rolled on small radius of <5mm
Bulk rolls delivered at total lengths up to 1 km
Ability to customize individual serial connected cell array size (up to 3m in length x 940mm wide)
Simple busbar electrical contacting
Support for outputs up to 2 kWp/kg
eFlex: Flexible, lightweight, finished solar panel with adhesive backing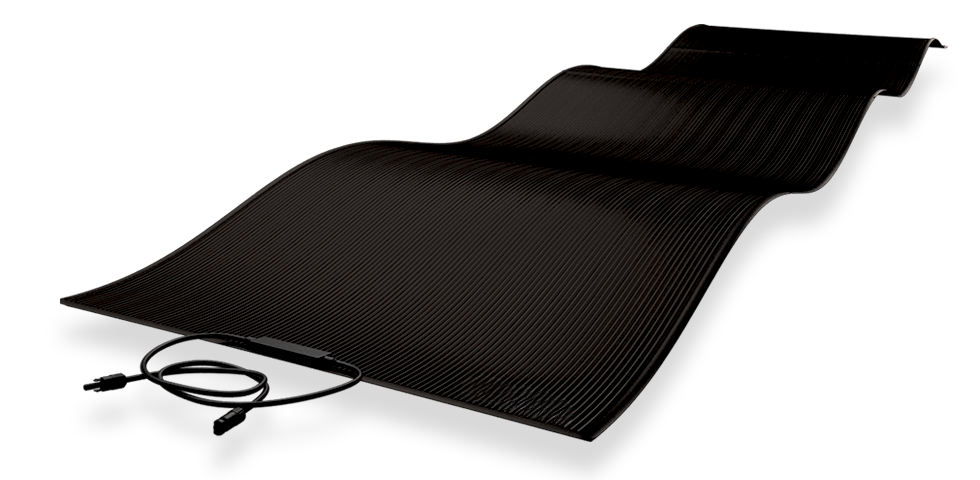 eFlex combines flexibility, lightweight (only 3.5 kg/m2) and performance into a finished solar panel, with connectors and peel & stick adhesive backing, for direct use on a variety of surface types.
Example applications:
Building integrated PV (BIPV): Low-load bearing commercial and industrial solar roofs including EPDM, TPO, Modified Bitumen and standing seam
Transport: Commercial trailers
Advantages:
Glass-free, impact-resistant, flexible and lightweight (only 3.5kg/m2), modular solar panel designed for simple and low-profile installation.
Available in lengths of 1 to 6m
Lightweight finished panel installs on commercial and industrial surfaces without additional ballast or reinforcement requirements.
Simple peel & stick adhesive applied to full panel back area:

Ensures lifetime adhesion
Reduces installation & BOS costs - no additional mounting hardware or assembly times required
Enables non-penetrating roof installations – avoiding risk of water leakage or roof damage

Low-profile, aerodynamic design bonds flat to surfaces, mitigating wind load concerns and creating new options for high wind speed areas
Uniform black design supports architectural and design aesthetics
High Shade Tolerance and High Energy Yield due to laser interconnected cell and CIGS thin-film technology
6 different panel sizes available with outputs of 28 to 165Wp
eMetal: Modular, lightweight, semi-flexible solar panel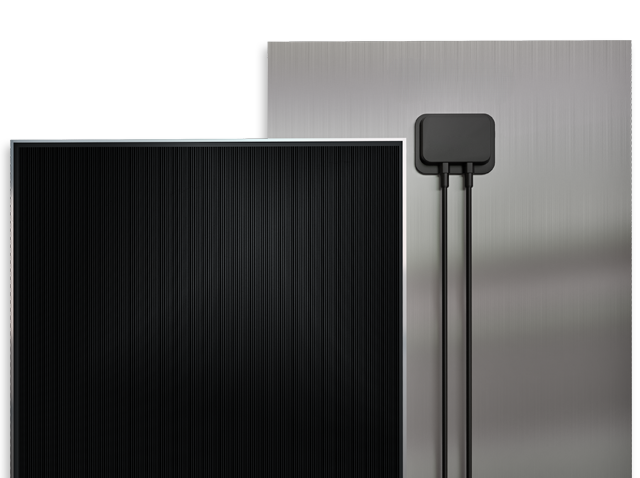 eMetal is a thin, beautiful and lightweight solar panel designed for standalone or rail-mounted use cases. With an aluminum backing that provides differentiated aesthetics and support for additional mounting options, eMetal delivers design and performance for architects and building owners.
Example applications:
Building integrated PV (BIPV): Solar façade systems, solar roof tiles, and seamed aluminum roofs
Advantages:
Glass-free, impact-resistant, lightweight (only 5 kg/m2), modular solar panel designed for simple and fast installation
High Shade Tolerance and High Energy Yield due to laser-interconnected cell and CIGS thin-film technology
Swiss-made metal solar façade complements innovative architectures
Strong aluminum plate backing for enhanced durability
4 different panel sizes available from 30 to 120 Wp